ETHIOPIA | Bench Maji Gesha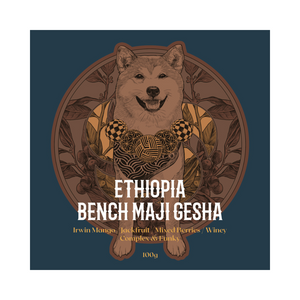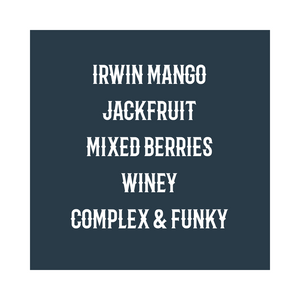 Black Sugar Roastery 推岀的自家烘焙系列 —


厭氧日曬衣索比亞 Bench Maji 藝伎


ETHIOPIA Bench Maji Gesha Anaerobic Natural 

*限量比賽咖啡豆 Limited Competition Bean 
愛文芒、大樹菠蘿、混合莓果、酒感、複雜和發酵風味
Irwin Mango, Jackfruit, Mixed Berries, Winey, Complex & Funky
豆種 Variety | Gesha
這款咖啡的風味獨特,那份濃郁的發酵風味讓愛的人很愛,但也有不少人避而遠之,你又哪一類?

Bench Maji 位於衣索比亞西部的茂密叢林中,臨近南蘇丹邊境。這些森林正是 Gesha 咖啡的故鄉,以其清爽的酸度和豐厚複雜的風味讓全世界的咖啡飲用者感到驚豔,一直被受追捧。

此批次的 Gesha 採用厭氧日曬法作處理,憑藉其獨特的風土和品種特徵,你能感受到濃郁的發酵風味,複雜的熱帶水果風味如愛文芒和大樹菠蘿等,並帶酒感尾韻!
This coffee is unique, with a funky and fermented taste that you will either love or hate.

Bench Maji is situated in the thick jungles of western Ethiopia, near the border of South Sudan. These forests are home to the beautiful Gesha coffee that surprises coffee drinkers worldwide with its crisp acidity and rich flavor profiles.

This particular lot undergoes the Anaerobic Natural method of processing. Due to the exceptional terroir and variety characteristics, the coffee has an intense fermented note that results in a complex and funky flavor profile!
Packing Size - 100g