Hario V60 Filter Paper 02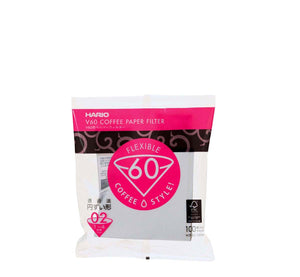 A pack of paper filters for the V60 series. These filters are compatible with the 02 type (1-4 cups). Made with 100% oxygen bleached paper pulp.
Color | White
Capacity | 1-4 cups
About Hario
The company has been dedicated to the design, production, and sale of heatproof glass since it was founded in 1921 and is the only heat proof glass manufacturer in Japan to have a factory. It's the leading glassware brand in the coffee industry.