Black Sugar Pin | Daydreaming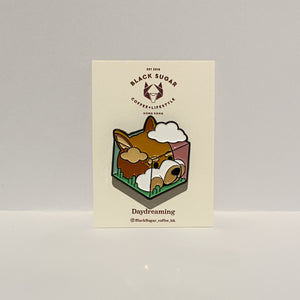 Think out of the box!
Collaborated with a local artist, this series of pins is inspired by our love in coffee and our lovely shiba. Every pin has its own interesting story behind.
For the 'Daydreaming', we always believe in the power of daydreaming as that's how you get the creative idea! Not by thinking inside the box and following the rule, but getting out of the box and doing something interesting, something truly inspire you!
Type | Enamel Pin
Size | 2.5 x 2.8 cm