Kalita Coffee Measure Copper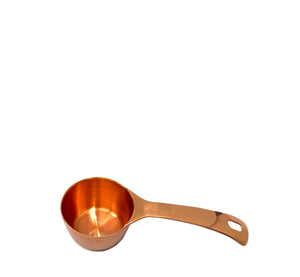 Long handled, copper coffee measuring spoon.
Made in TSUBAME, which is famed for their high-quality metalworking. This product, engraved with the "Made in TSUBAME" mark is proof that this product has undergone Tsubame's strict quality control procedures.
Materials | Copper
Capacity | 1 spoon, 10g
Made in Japan (Tsubame)
About Kalita
Kalita is a family-owned Japanese company which has been making coffee equipment since the 1950s. One of its signature products would be The Wave.