Kalita Wave Filter Paper KWF-155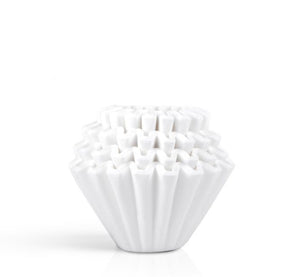 The design of this filter is dedicated to working best with the Wave dripper 155 as it could keep the filter from sticking to the walla of the dripper.
For 1-2 cups
Size (mm) | ~ 110 × 110 × 80
Use with Kalita Wave Drippers 155 (for 1-2 cups)
100 Sheets
About Kalita
Kalita is a family-owned Japanese company which has been making coffee equipment since the 1950s. One of its signature products would be The Wave.